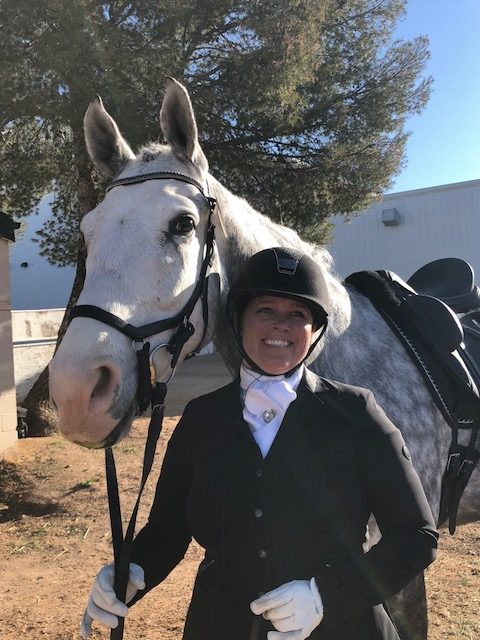 Gilly began riding at the early age of five at the highly respected barn in Arizona, Central Arizona Riding Academy, CARA and from there she moved to Trojan Horse Ranch to focus more on upper level eventing with Andrew Popiel. At CARA and Trojan she not only learned how to ride but she also learned about horsemanship, sportsmanship and life. She can only hope that she can impart upon my students some of the joy that she have gained from learning about these amazing creatures. Through her riding career she has competed in FEI level Dressage as well as FEI level Three- Day Eventing earning recognition in both.
In 1996 Gilly earned her USDF Silver Medal for achievement at Fourth and Prix St.Georges Level. She was also part of the 1992 Area X Three- Day team that competed in Bromont Canada at the NAYRC and again in 1996 as part of the Region V Advanced Young Riders Dressage team to compete at Temple Farms at the NAYRC. She went on to develop her own Advanced level event horse, Simply Larry, who she purchased in 1995 as an un-started three year old. Still having goals in the competition arena for herself, Gilly continues to take lessons and clinics for herself which brings a constant changing dynamic of information to her students. She was a member of the 2003 USEA developing riders squad. In 2011 Gilly passed the USDF L judging program with distinction.
Gilly has also earned a Level 1 certification from Tag Teach International, a system of positive reinforcement training for the human student.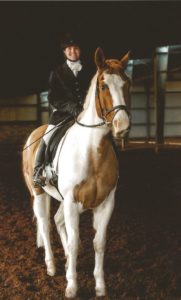 Meredith has been part of the family since she was 16. She is a vital part of the program. Meredith started riding when she was 6 years old and went through the Santa Fe Pony Club. Meredith has a wealth of experience with quirky horses and she has a talent in bring out the best in them. Meredith loves teaching adults and kids brings and wealth of knowledge in the physical fitness and nutritional aspect developing riders physical abilities. She is Basti 's fairy godmother and we all are excited to see where they go in the next couple of years.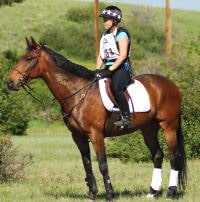 School Horse Extraordinaire
Dillon is the most amazing teacher. He has a wealth of experience whether it be in dressage or over fences. He loves kids and adults. He is first on everyone's list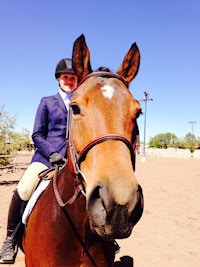 Basti has grown up to be a lovely willing creature. He will melt your heart with those huge Brown eyes and his muzzle has the perfect velvet for a snuggle but be careful he loves to kiss and they are sloppy. He really is the Never Ending Story. We are excited to see his next chapter!
Make an Appointment
Fill out our contact form and we will get back with you promptly.
Contact us if you have any questions, need further assistance or have not received a confirmation e-mail or phone call within 24 hours.