At Simply 3-Day and Dressage Santa Fe our focus is to help you gain skills, whether it be in the saddle or on the ground, with your horse through instruction utilizing positive reinforcement
Positive reinforcement training, also referred to as force-free, reward-based, or clicker training, is a method that focuses on telling your horse when he is correct, instead of only pointing out what is incorrect. While focusing on small progressive steps to develop a skill a marker is used for correctness and timing, paired with a reward that is reinforcing to the horse. The marker can be a clicker, a simple device that when pressed makes a distinct, consistent sound, or a short word. The tag becomes a conditioned positive reinforcement through association with tangible reward. Scientific research has shown that using positive reinforcement in training increases the frequency of the desired behavior.
The psychological principle of positive reinforcement training is a process known as operant conditioning, a system of learning in which a reward or punishment is added or removed, resulting in the increase or decrease of a specific behavior. Positive reinforcement training concentrates on the addition of a reward to increase the likelihood of a behavior. This creates a stronger bond, based on mutual trust and respect, between horse and rider and allows for clearer communication between the two. Proponents also see an increase of willingness to work, eagerness to please, and increased rate of learning.
Positive reinforcement training can also be very effective to help the human learner as well. Using a tag or mark, it brings clarity and simplicity to the learner providing immediate feedback. It a wonderful form of judgement free learning.  Positive reinforcement training methods are being used in various sports, business, medicine and education with very beneficial results.
At Simply 3-Day and Dressage Santa Fe we want you to be able to walk away from your hardest day with a sense of accomplishment and success not failure. You will be taught through encouragement and teamwork. You will never have to face a challenge alone, whether it be an injury to you or the horse, a bump in training or simply a bad day.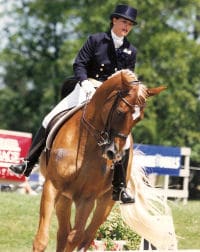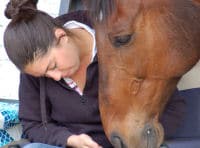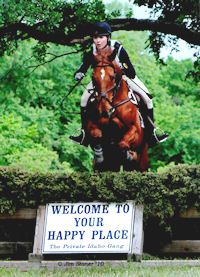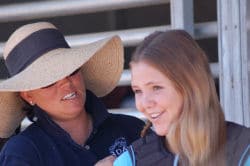 Make an Appointment
Fill out our contact form and we will get back with you promptly.
Contact us if you have any questions, need further assistance or have not received a confirmation e-mail or phone call within 24 hours.